After the viral success of
A Toy Train in Space
Mattel hired Ron Fugelseth to create a social media marketing video with their beloved Train, Thomas. Starring Fugelseth and family, Ron and crew shot the video over 4 days. Ron edited the video along with adding animated expressions to the toy's face. Ron also fabricated an underwater scene with a live crab and Thomas holding his breath. 
The
video
currently has over 2.2 million views on YouTube.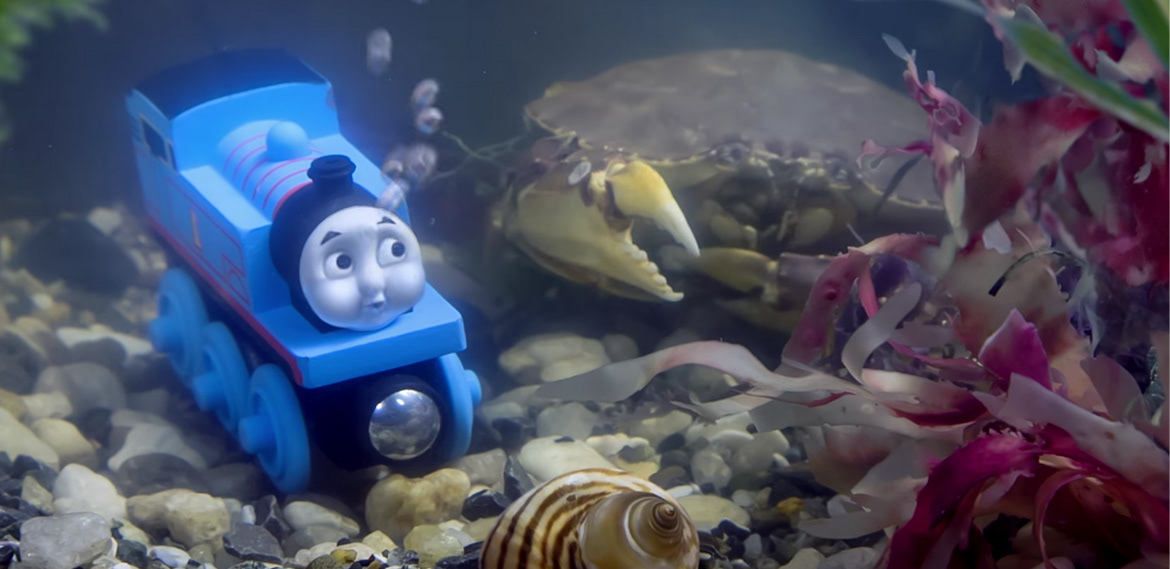 Under water scene created in aquarium with a live crab. Facial expressions and bubbles added in post production (above).